SmileFM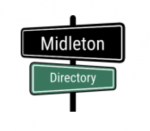 Business Description
Welcome to SmileFM
We are an aspirant Community Radio Station based in Carrigtwohill, County Cork.
We registered a company ECCLR  limited by guarantee in early 2016 and we have a registered business name 'SmileFMCork'.
Unfortunately, we failed to find a suitable premises to operate from in Carrigtwohill and the search still goes on.
All activities are suspended until we find a premises.
You can listen to our archived programmes by selecting the month under 'archives' on the right or by using the menu bar above.
If you are interested or need more information, please ring 087-6290574 or email info@smilefmcork.com.
As part of our training, some of our ladies produce a weekly hour long programme "It's Time for the Girls" and it goes out on Community Radio Youghal on 104FM at 2pm every Friday.